What DART
does.
DART leverages daily retailer EPOS data to turn it into simple direction that tells people where, when, and what actions to take to generate the biggest sales growth by improving your shelf execution. The beauty of DART is that anyone in the organisation can use it to unlock value in their role.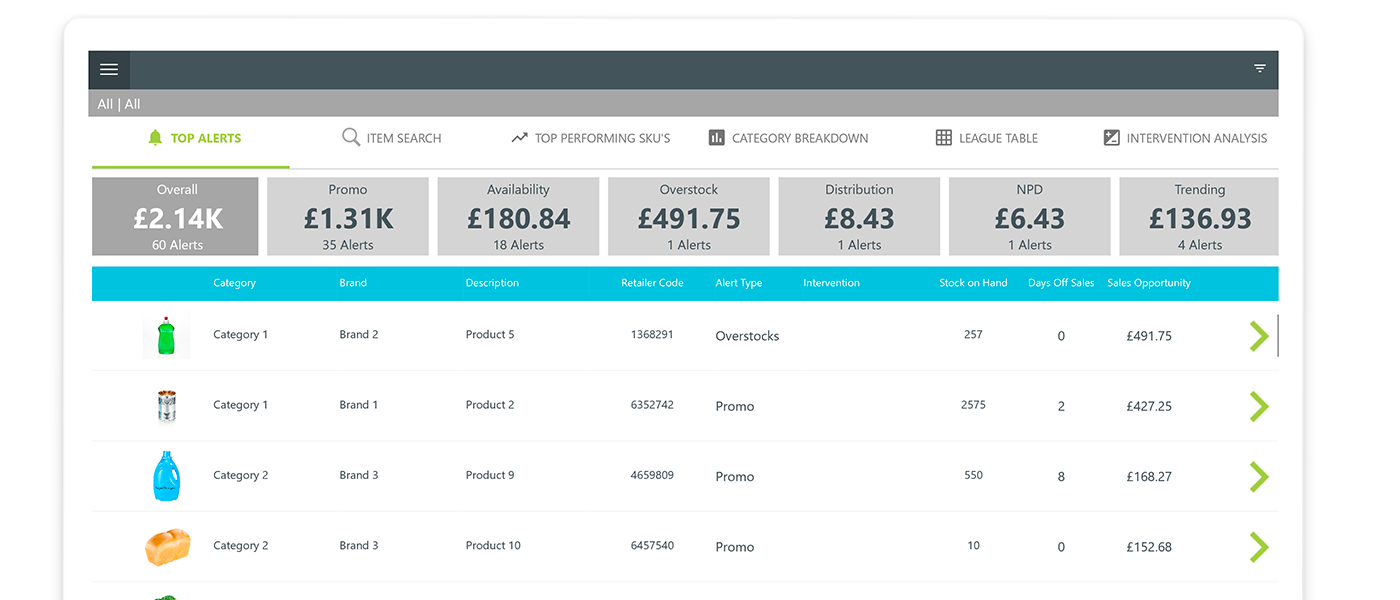 Benefits Proven to increase sales uplift by 43% Know where your biggest opportunities are to increase sales Provides simple direction and saves time for anyone in the organisation Ensures that everyone focused on the things that they can do to grow sales Algorithms and data tailored to retailer specific metrics so that you're always able to talk your customers language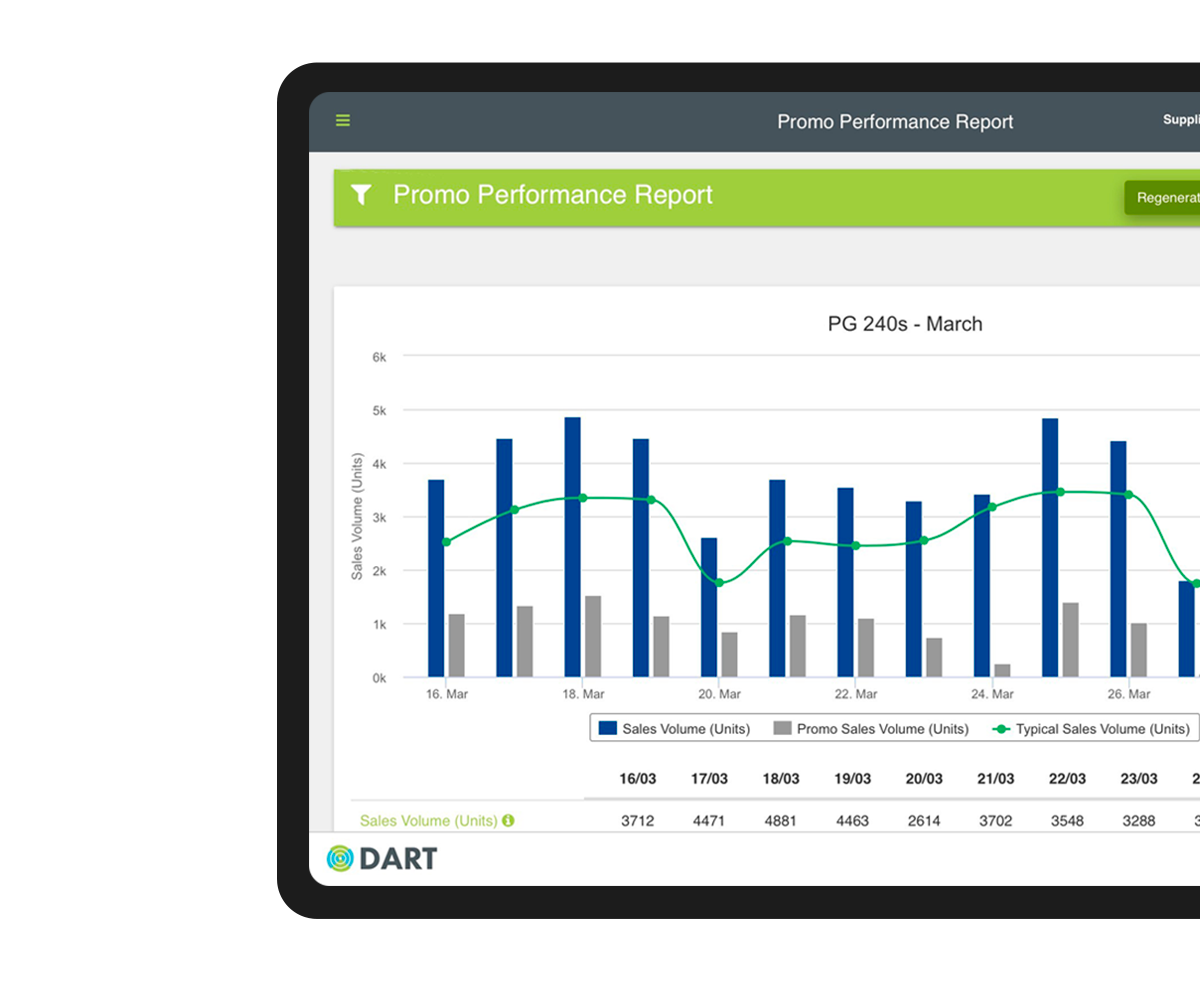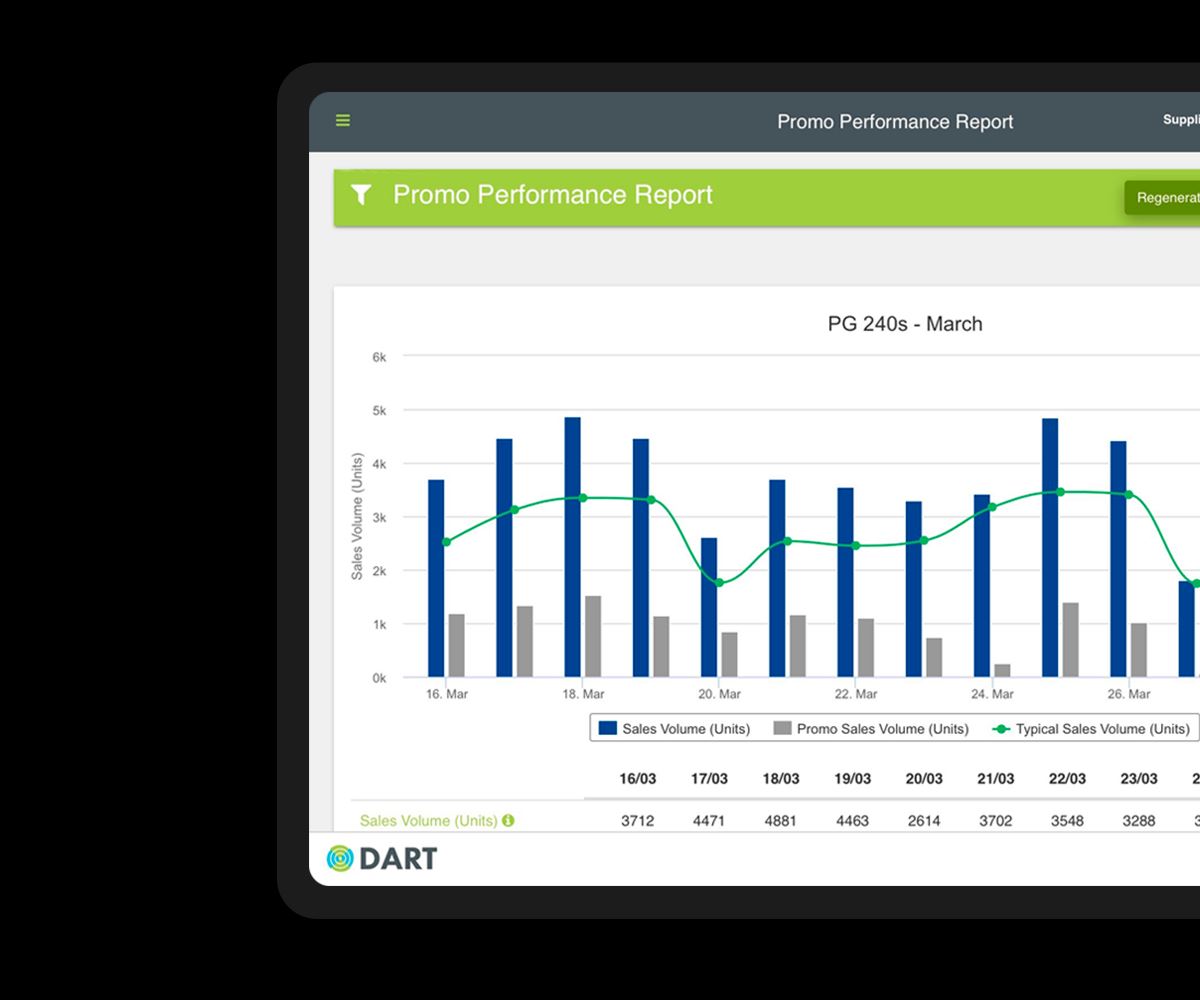 Enable everyone to unlock value through the
power of EPOS data
Visual Dashboards
Whatever your role is, whether it's Sales Director, Supply Chain, or Sales Rep, DART does the hard work for you, and displays data in easy-to-understand visual dashboards. This removes the need for users to do the hard analytics work and focus on the actions that will enable your brand to sell more.
Simple visuals let you see the whole story that lives in your data, relevant to your role. Use the dashboards to decide where to go and what to do - it helps you identify specific actions in the right place at the right time to make the biggest impact.
These visuals help users to create compelling reasons for retailers to say yes, minimising objections and enabling immediate decision making actions. They can also be tailored to each retailer, enabling the user to talk the retailer's language.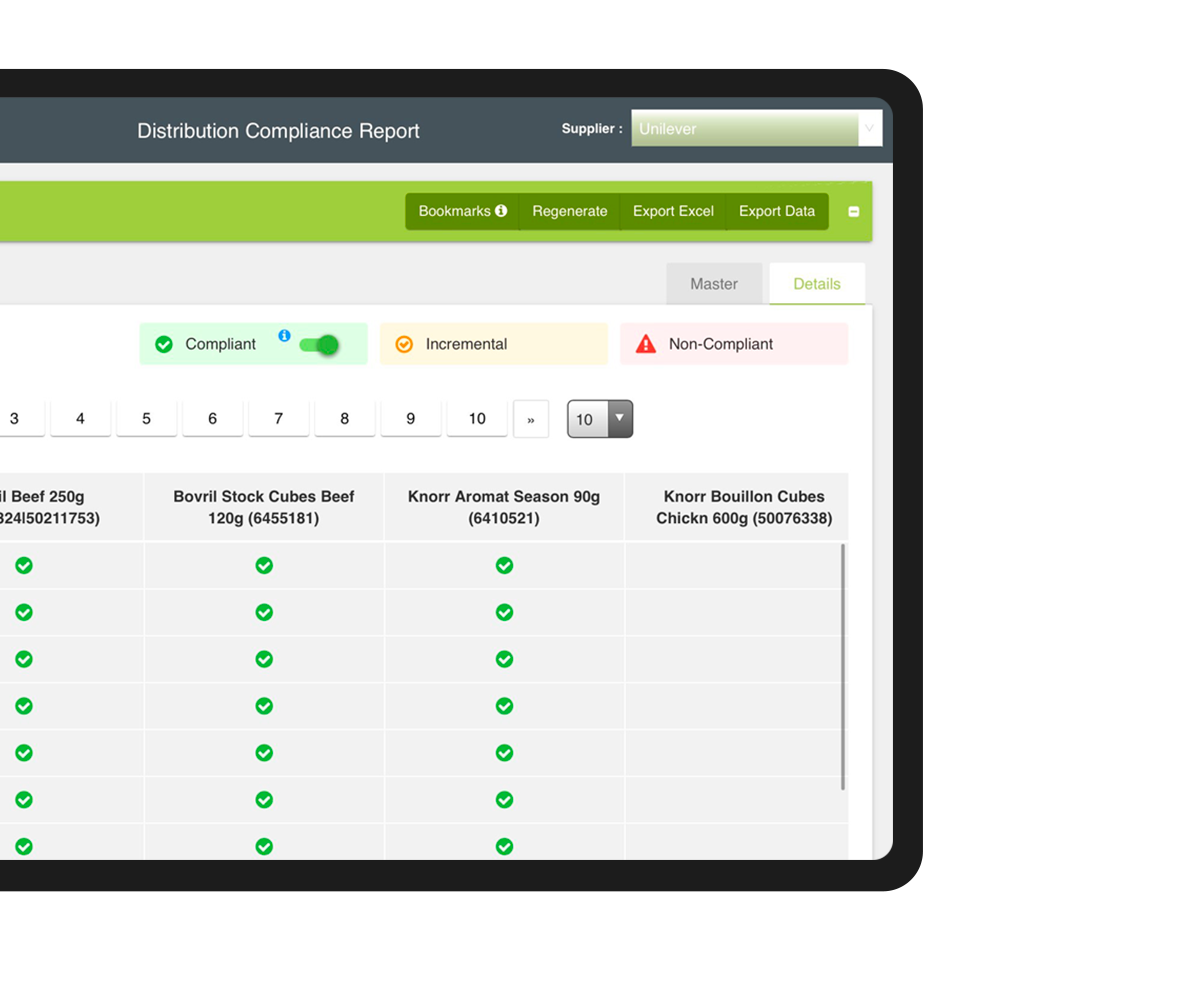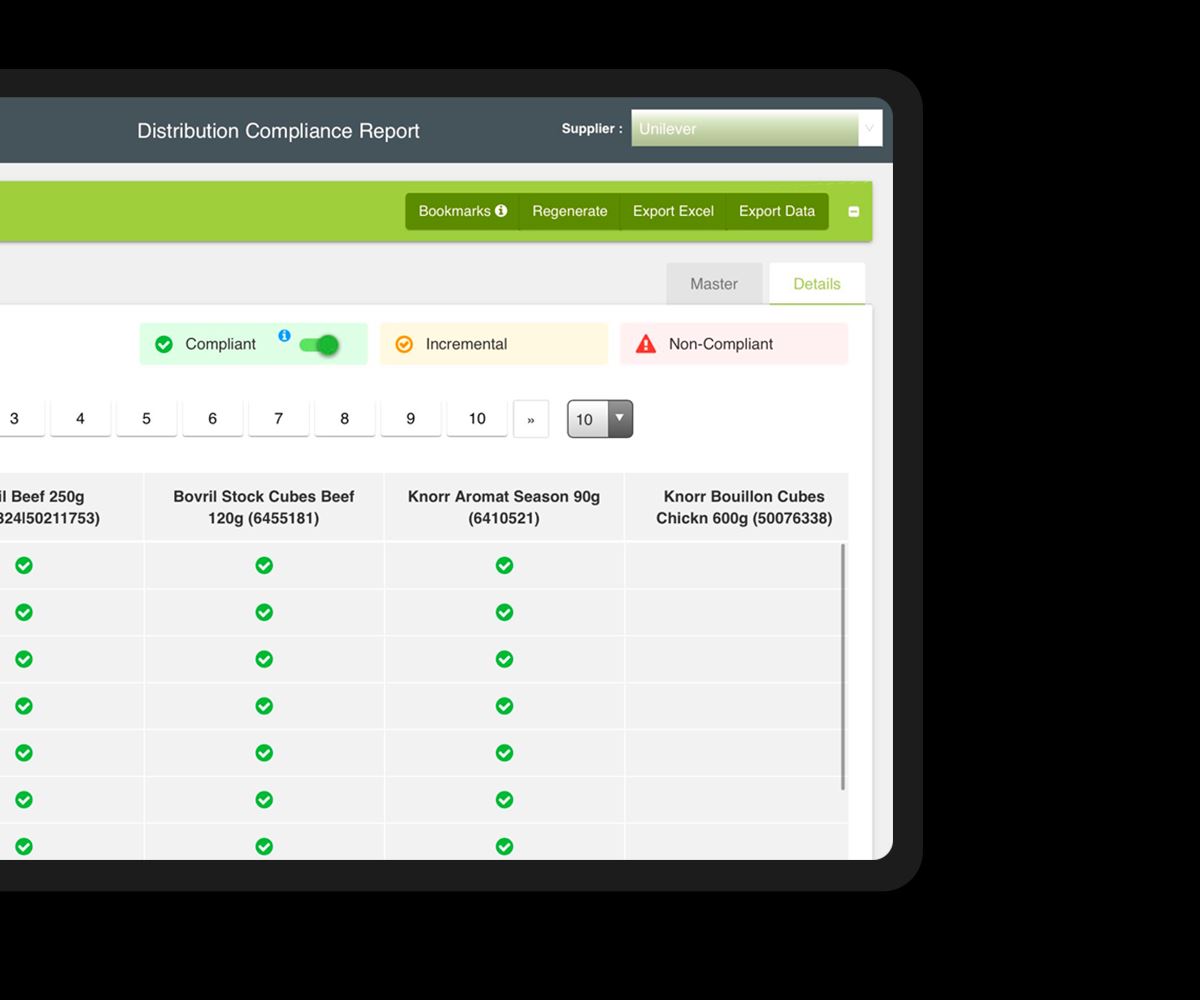 Be confident that your actions will lead to
more sales
Make moves, fast
DART enables users to feel confident that the actions they take will generate results whether that's at national, regional, or store level. DART uses data for up to 2 years to give you a big picture view of how your brand's products have performed in the past, predicts future performance and alerts you to actions you can take to improve future performance.
Quickly identify issues in your supply chain or distribution, spot trends across the estate or in geographical locations, resolve issues and direct sales teams to the biggest opportunity stores, detailing exactly what interventions to take to sell more.
Hear what our clients say...
DART EPOS analytics has helped us to unlock the power of data for our field team, ensuring we are in the highest opportunity stores, taking the right actions, to work smartly and generate ROI.
Mirium Tellis - Transformation Project Lead, Danone